Haul Done
®
A Junk Hauling & Trash Removal Service
Established in 2014, CA Lic# 500930, Haul Done® is the best junk hauling & trash removal service in Turlock, Modesto, Oakdale, Merced and all surrounding areas.  You can rely on us for prompt and clean green waste removal too!

Haul Done
®
A Junk Hauling & Trash Removal Service
Established in 2014
Haul It!
Text us a photo (209) 968-4285 or email Junk@hauldone.com with your first name & city you are in for a free Estimate. Occasionally, an onsite visit may be needed for a bid if we are unable to determine the amount by looking at the pictures.  Whether you have a pile of junk, trash or green waste for hauling, we will remove it for you!
You point, we lift it, we load it, & we haul it away!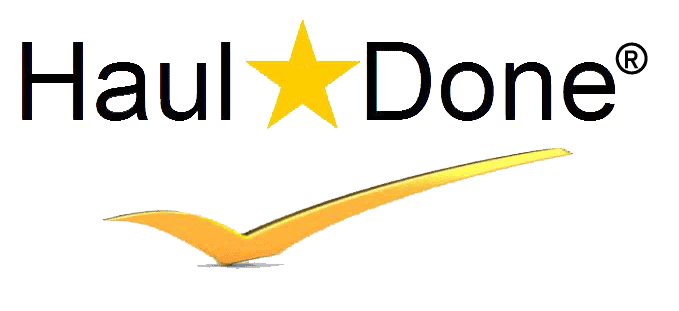 Haul Done® is a licensed (CA License # 500930) and insured junk hauling and junk removal company. We remove junk, trash, appliances, TV's, construction materials, hot tubs / spas, yard waste, etc. from houses, businesses, vacant lots, storage units, farms, and estates.
We can do garage, business and whole house cleanouts, or something as small as a microwave or chair removal.
We haul away just about everything and also provide green waste removal. Usually, if the dump accepts it, we can haul it. No liquids, paints, chemicals, oxygen, propane, helium tanks, or anything deemed hazardous waste (asbestos, syringes, etc).
We take pride in our work and make sure you are 100% satisfied with our service before we get paid. We leave the site where the junk, trash or green waste was clean!  If you're not happy, we're not happy. That is the way business should be done.
Check out our 5 star reviews online to see what our customers are saying about us.
Just type in Haul Done® in your search browser or click to see Yelp Reviews here.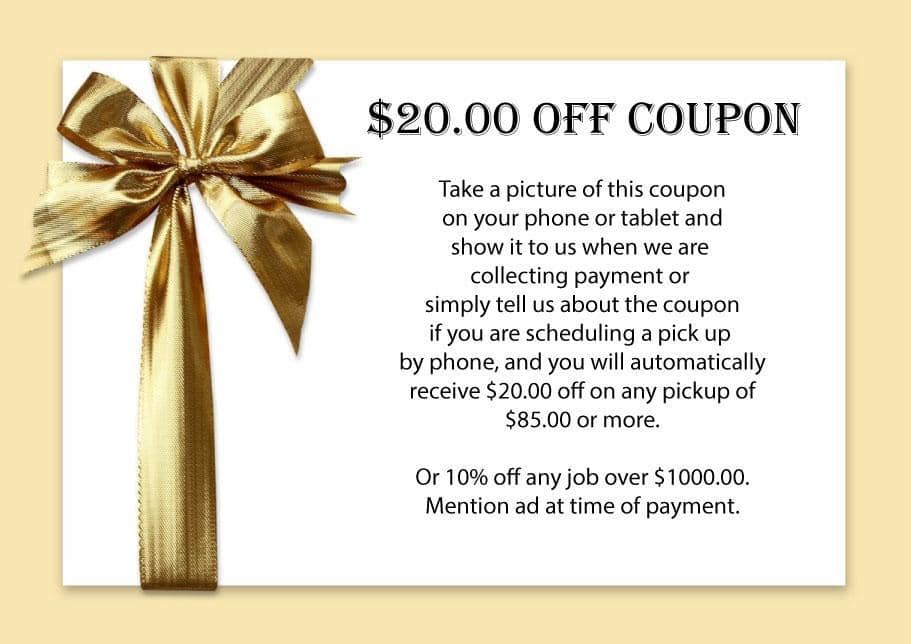 Get A Quote
Text pictures to (209) 968-4285 or email pictures to junk@hauldone.com.
Most of the time we can look at pictures through text or email and give a bid. Occasionally, we need to come out and take a look if we are unable to determine the amount by looking at the pictures.
If you are unable to send pictures just give us a call and let us know.
Call us at (209) 968-4285 to arrange an onsite visit for a quote or for questions.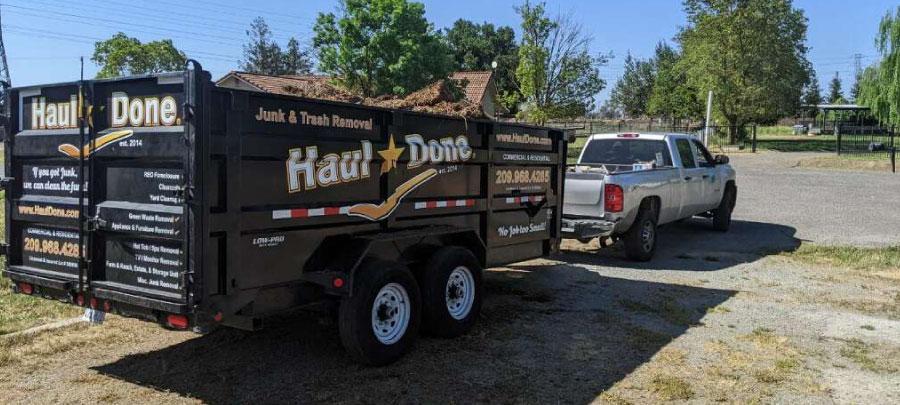 Need Green Waste Removal?
Haul Done provides green waste removal services when your landscaping projects have more green waste than the City will pickup!  Call (209) 968-4285 now!
About Us
Haul Done® is a family owned company. We were established in 2014
We are a licensed and insured company.
With over 7+ years experience, we get the job done the right way, the first time, every time. We put our customers first.
No job is too small, and we provide free estimates.
We pride ourselves on being a green waste removal and clean junk hauling company.
With our green initiative, we try to reduce, reuse, and recycle. We try to find a second home for lightly used items.
With our clean initiative, we sweep or rake where we have provided unwanted items or green waste removal services. We love to leave your place looking great again.